Overview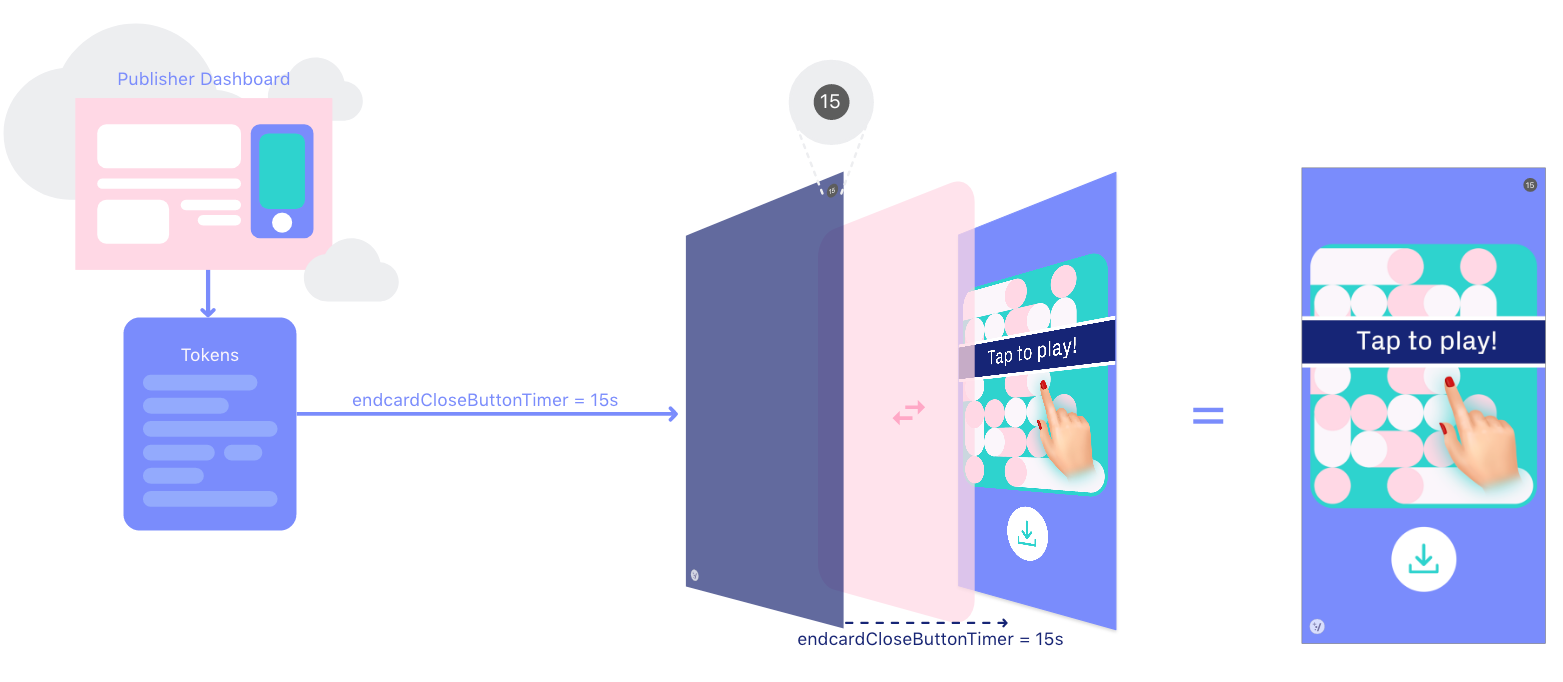 Adaptive Creative is the primary ad delivery mechanism that Vungle uses to display creatives across our different SDK platforms.
Adaptive Creative (also referred to as 'AC'), utilises the industry-standard MRAID format, with the ability to automatically incorporate advertiser & publisher preferences to adapt the visual experience delivered to an end-user.
What does an Adaptive Creative look like?
Adaptive Creative delivers ads seamlessly and consistently across all the SDK platforms that we support; currently, this includes iOS, Android, Windows.