Use these instructions to integrate with Tenjin. This article guides you through setting up Vungle in the Tenjin dashboard.
Step 1. Add Vungle in Tenjin
In the Tenjin dashboard, navigate to Channels.
Add Marketing Channel.
Select Vungle.
Enter your Vungle Reporting API Key (available at the Account level in your Vungle dashboard, shown below).

Step 2. Create a Vungle Campaign in Tenjin
Go to the Campaigns section in the Tenjin dashboard.
Click New Campaign.

Select the Vungle account you created in Step 1. Select the app for which you want to create a campaign.
Enable Install Callback.
Step 3. Set Up a Callback
At first the callback is not enabled.
Enable the callback by clicking New Callback.

Filter for Vungle and choose the install callback.
Step 4. Select Macros
The Tenjin dashboard generates a link that works with Vungle. If you want to add more macros, refer to this list of macros you can track for reporting.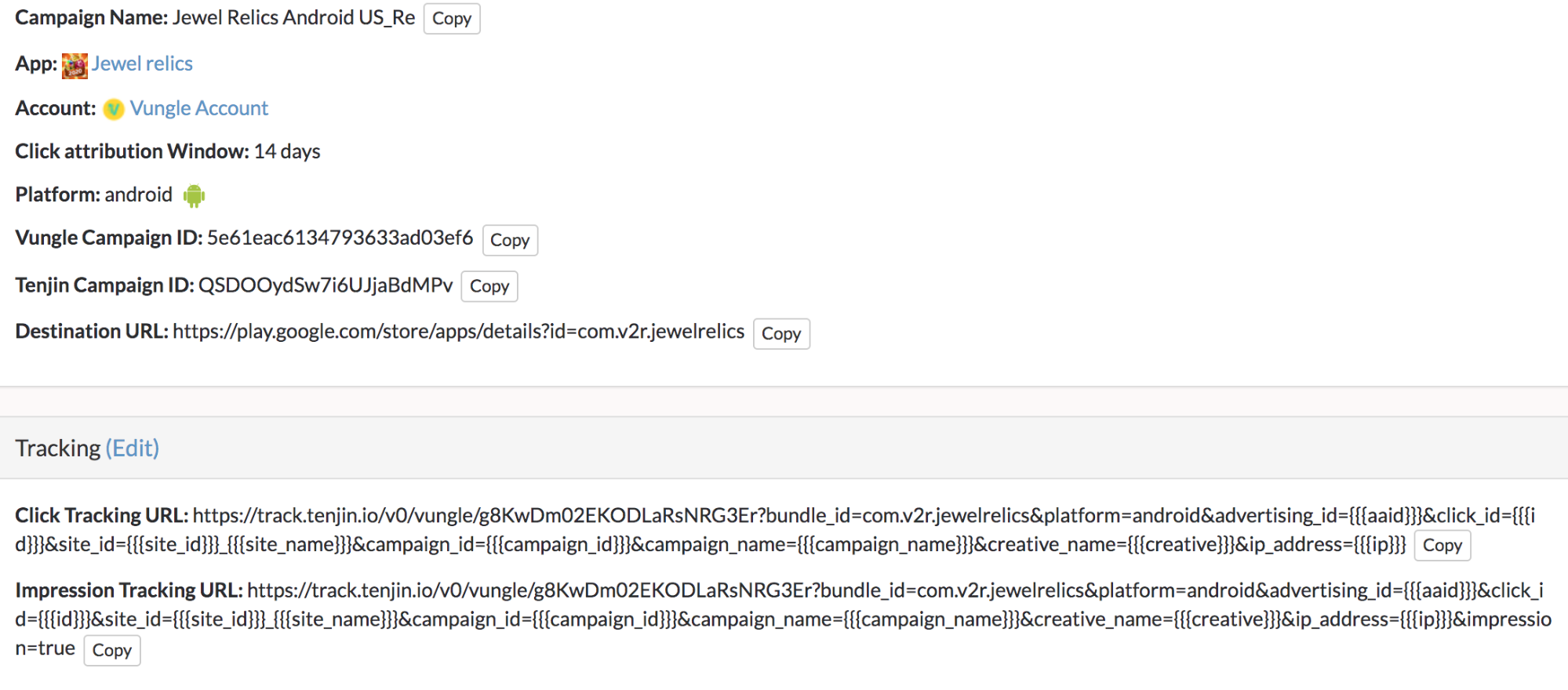 Step 5. Set Up Post-Install Events for Vungle in Tenjin

For data that occurs post-install (ROAS, retention, level achievements, or other custom events), you can create a callback manually.

Go to the app for which you want to create events to send to Vungle.

Select New Callback. A selection of callback templates displays. You can also create a custom event if you wish to optimize for other events besides In-App-Purchase or Retention Rate.



Define a name for the event.

Then select Ping every time. For method, select GET.