Edit your account settings at https://advertiser.vungle.com/account, or select My Account from the drop menu in the top right corner.
Account Types: Pre-Pay and Post-Pay
Vungle has two budget types for an account: pre-pay and post-pay. All new users start with pre-pay on our advertiser platform.
Pre-pay: For pre-pay accounts (new users) you can add funds by editing Available Funds and adding a new payment option (instructions below).


Post-pay: Post-pay accounts are a billed payment option; contact your account team to arrange the details.
Add Funds to Your Pre-Pay Account
In the My Account page, click Add More Funds. Enter your payment details.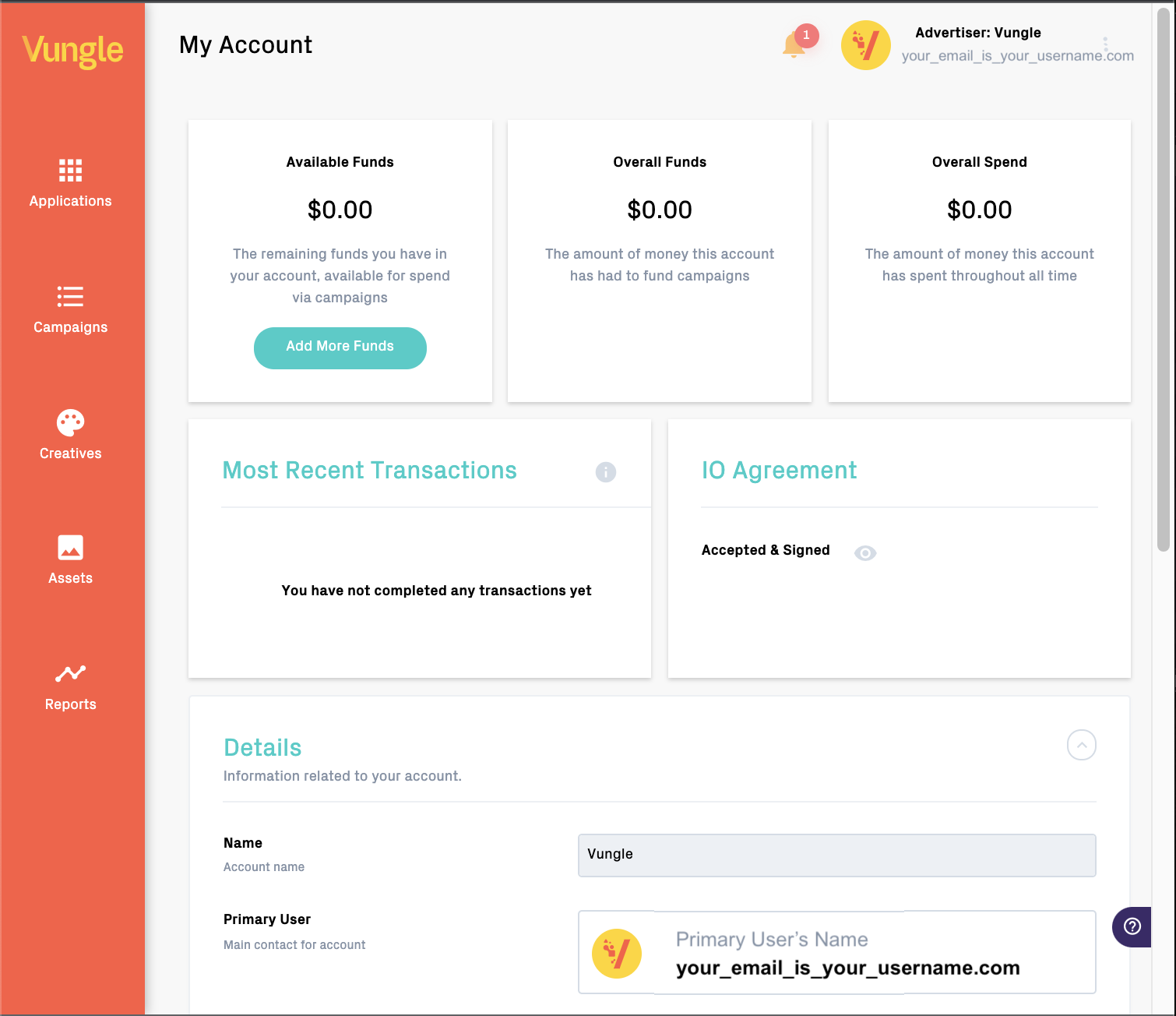 Payment Type: Credit card / Alipay
Amount: For our self-serve customers who do not have a dedicated Account Manager, we require a $5,000 minimum prepayment.
Credit Card: Enter your credit card information.
Billing Country
Make sure your payment information is correct and complete, and click Process Payment.