Access the Direct Dashboard for advertisers at https://advertiser.vungle.com/login and enter the email that serves as your username, and then your password.
The Direct Dashboard is your self-serve platform for everything related to growth and engagement. Here you can add, edit, and manage your applications, campaigns, and creatives, as well as view detailed reporting on your campaigns and creatives.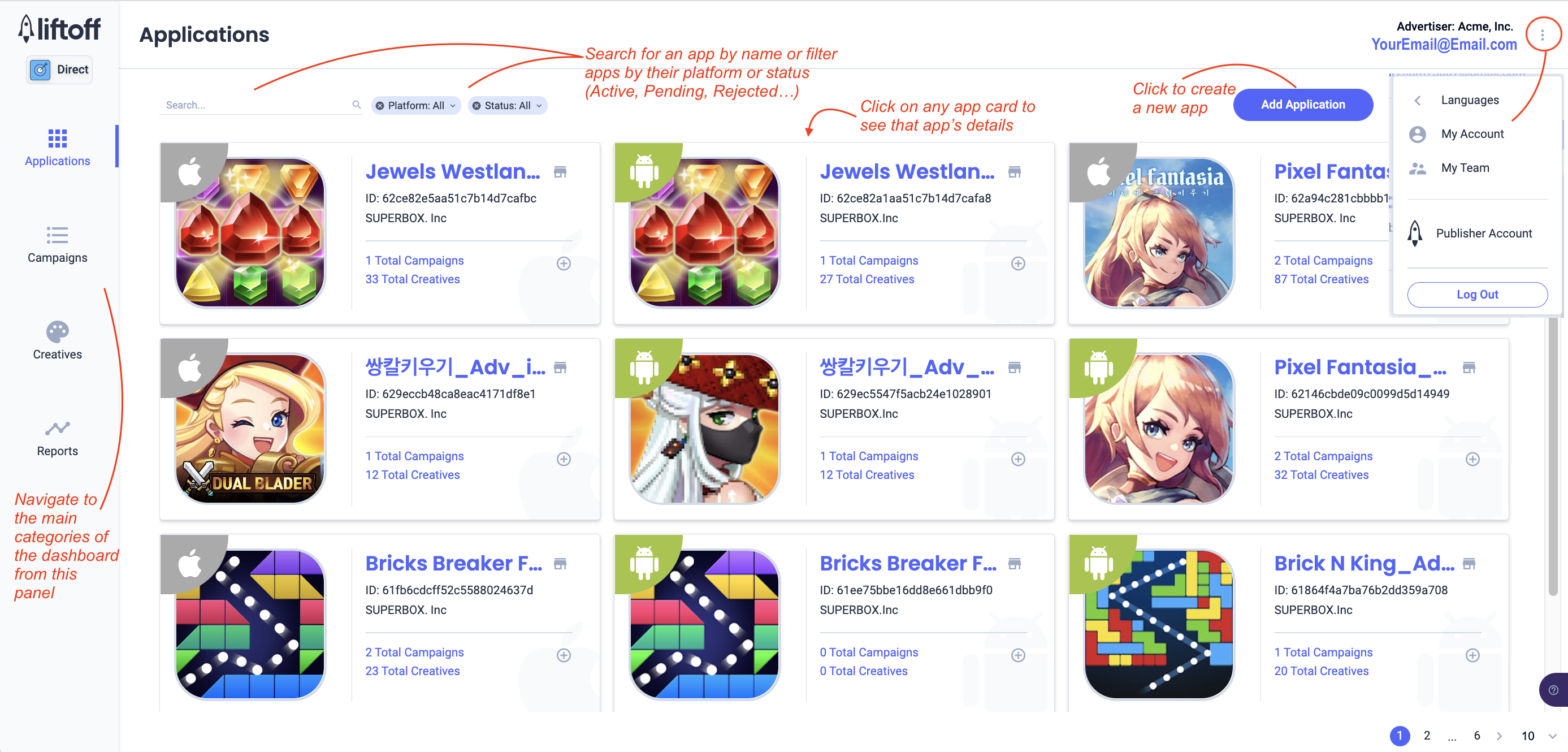 A new account's dashboard is empty, but once you add apps, your dashboard will look like the image above. Notice that:
You can navigate between major dashboard categories (Applications, Campaigns, Creatives, and Reports) from the left navigation panel.
You can access languages, account settings, and user setup from the drop menu (

⋮) in the top right corner.

The email address you provided when signing up is your account username.
If you are a new user, follow the instructions in the Account Settings article to set up your account. You will then use the Liftoff Direct Dashboard to create an application, define some campaigns, and add some creatives.